Spider-Man
was released a little over a year ago, and it's fair to say that the game remains one of the best superhero adventures of all time on a console. Pitting the wall-crawler against villains like Mister Negative, Doctor Octopus, and the Sinister Six (all of whom are included in this gallery), it was a lot of fun to play and exactly what fans had been hoping for. 
Now, some keyframe concept art from the video game has popped up online, and as well as depicting key moments and characters, we also get to see how a number of locations were created. Among them are the apartments of characters like Peter Parker and Miles Morales, not to mention Doctor Octopus' laboratory. Look closely and you may even end up spotting some Easter Eggs!
So, to check out this Spider-Man concept art, simply click on the "View List" button down below.
A triumphant Doctor Octopus stands tall over Spider-Man in this haunting piece of imagery from the game. The wall-crawler's suit has been left in tatters and he actually looks like he's dead!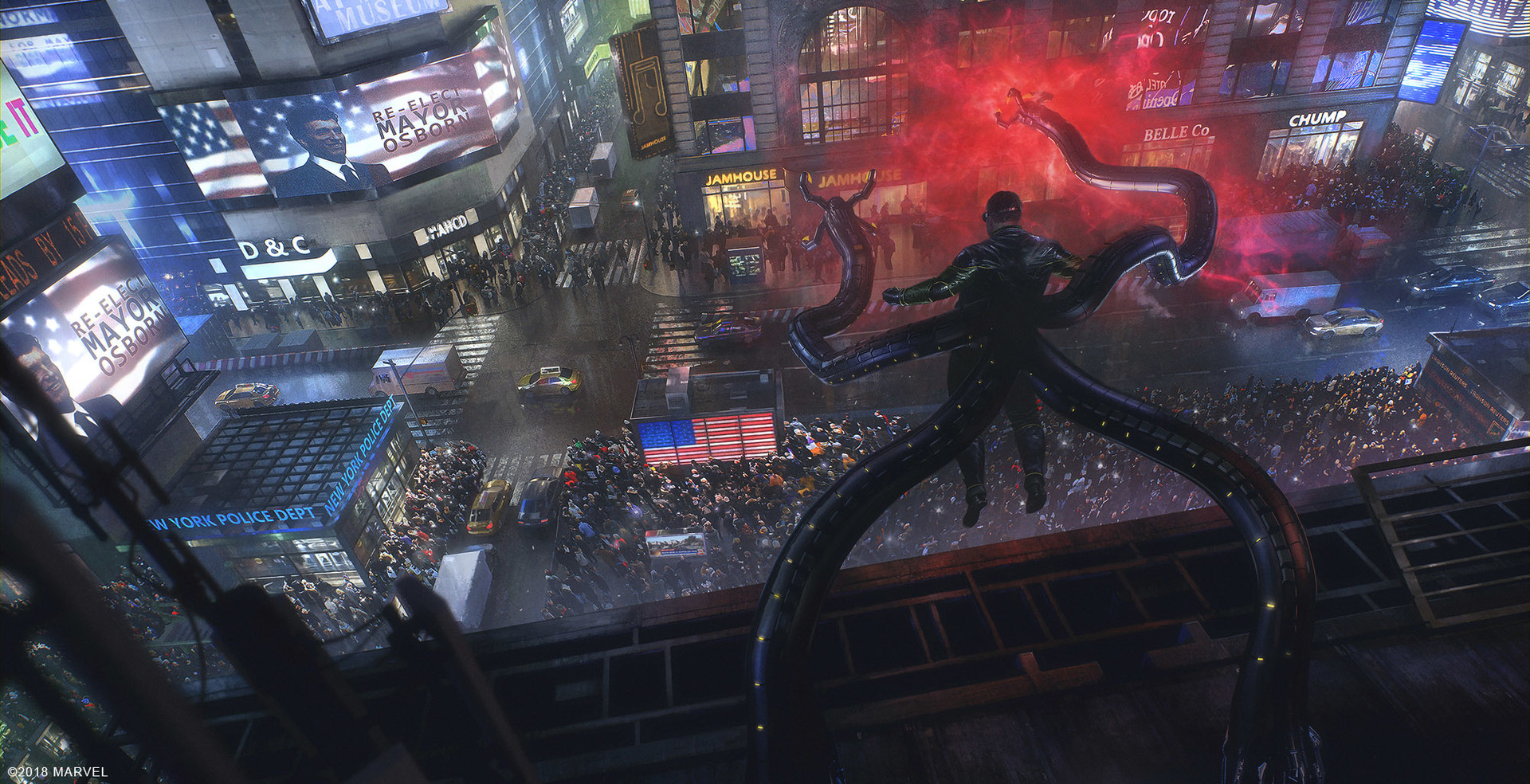 Doc Ock unleashes that virus on the unsuspecting citizens of New York City. His transformation into a villain proved to be a really compelling part of the game and a very satisfying story arc.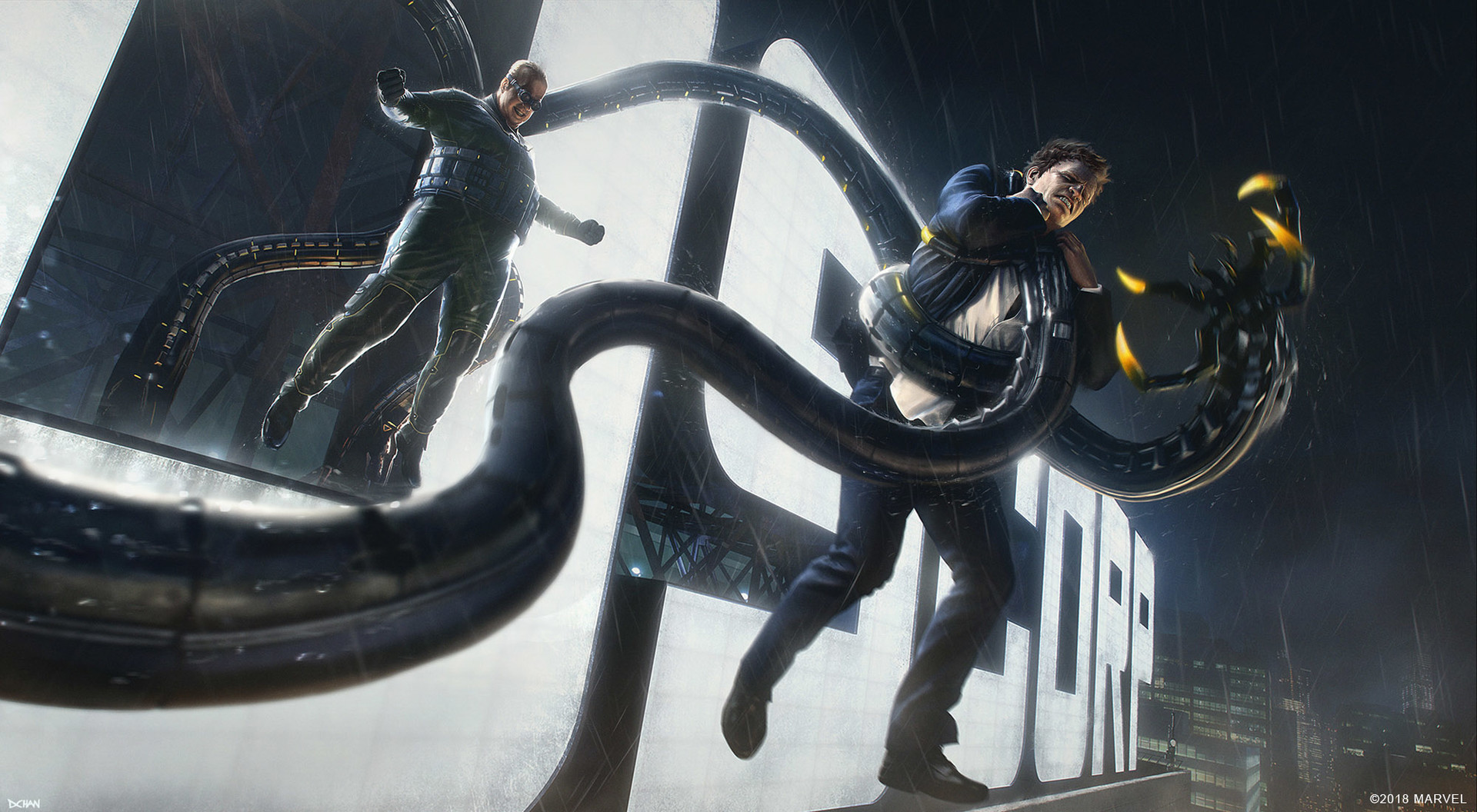 Norman Osborn is left at the mercy of Doctor Octopus in this awesome piece of artwork. As you'll recall, the game ended with a big hint about what comes next for New York City's mayoral candidate.
 
Spider-Man taking on the Sinister Six was a highlight of the game, and while it didn't make up as much of it as we hoped it would, it was still a memorable level with plenty of replay value.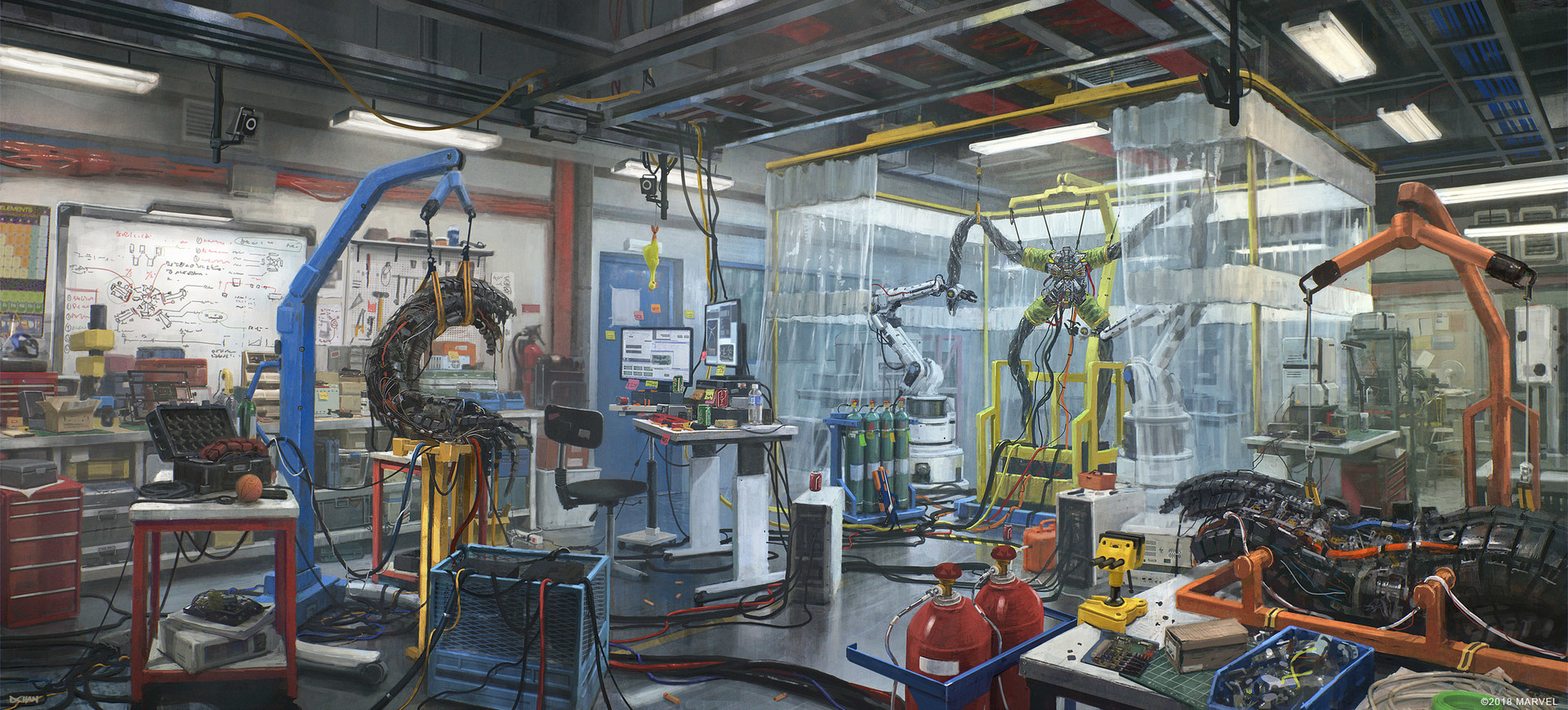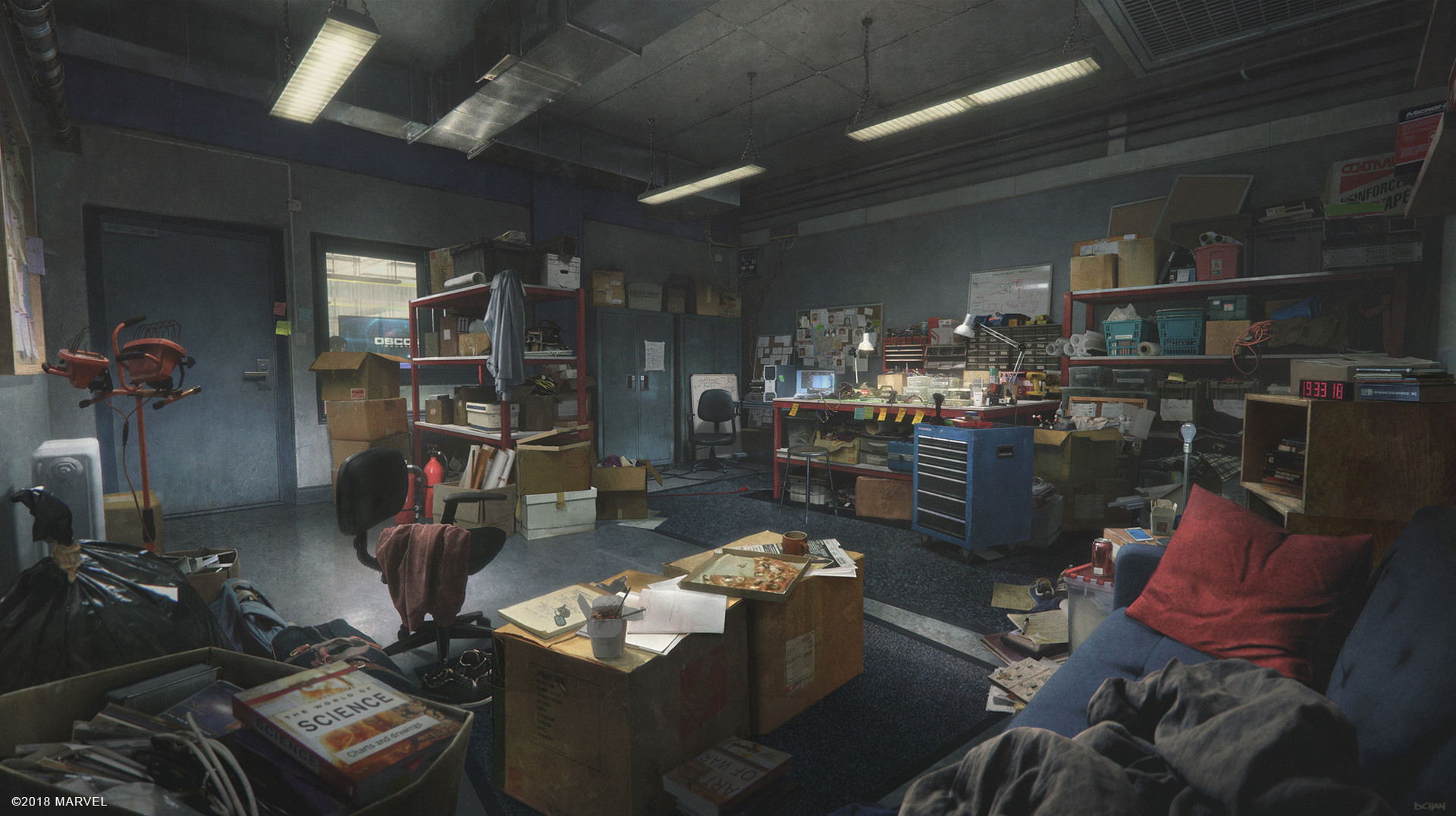 These early designs for Doctor Octavius and Peter Parker's respective laboratories show just how much thought was put into coming up with two locations that played a huge role in the game.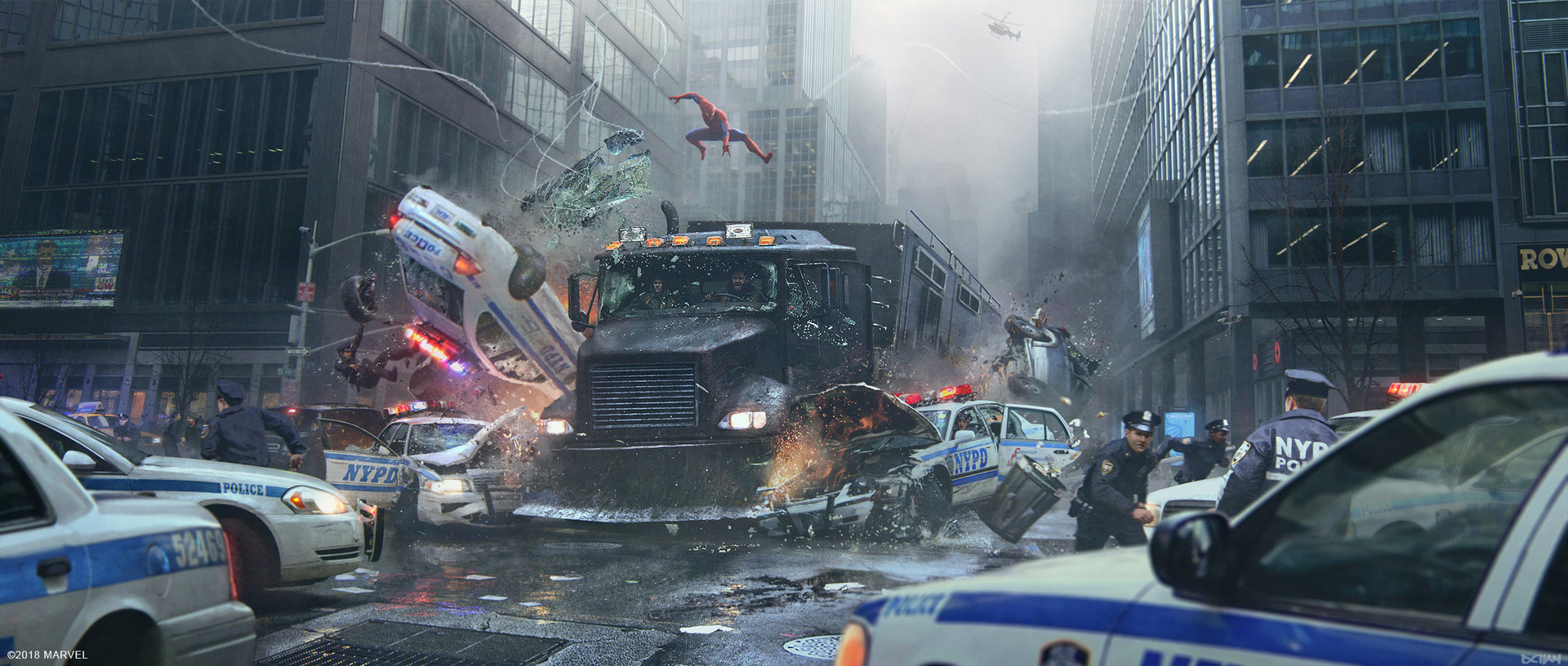 In this action-packed shot, Spidey leaps into action as he tries to stop this armoured vehicle from causing any more chaos in the Big Apple. This was another memorable level in the acclaimed game!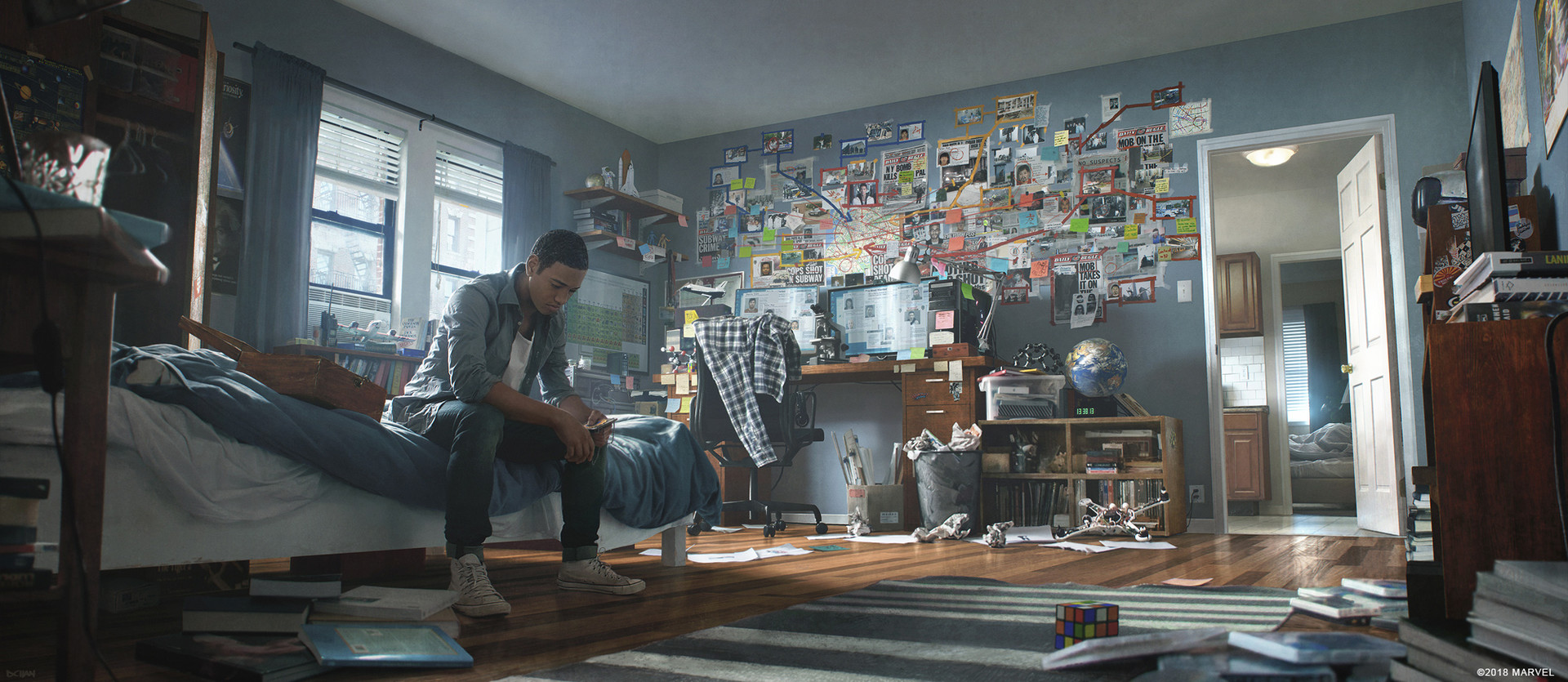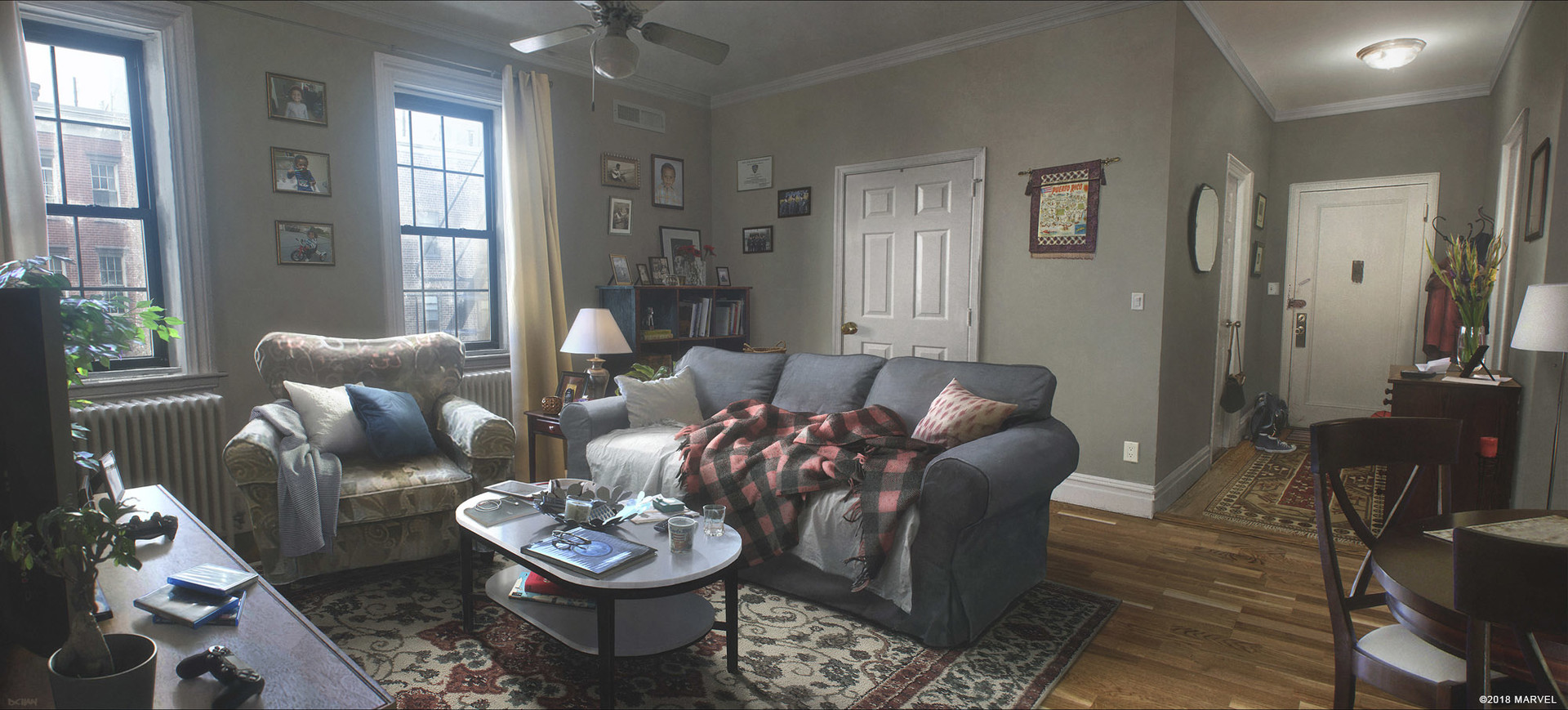 These designs are for Miles Morales' bedroom and living area. While we didn't spend a huge amount of time there, Miles was obviously key to events and will likely be a playable character next time.
 

A solemn Miles and Peter stand by his father's coffin after he was killed on duty. This was obviously meant to be Miles' "Uncle Ben" moment and set him on the path to becoming a superhero.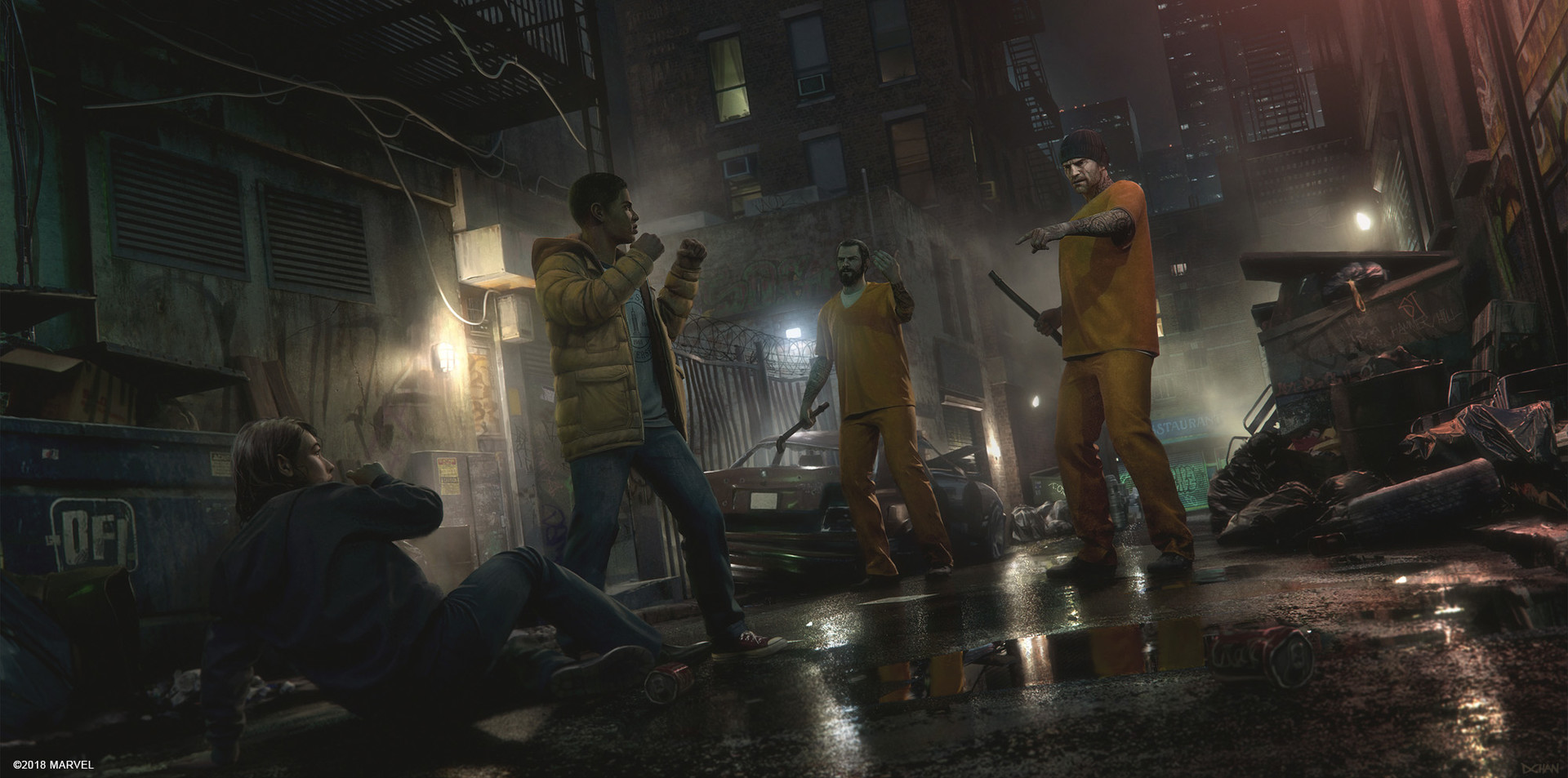 Speaking of which, here we get to see Miles standing up for someone after a number of criminals managed to escape from The Raft. Seeing as he had no powers at this point, it's particularly admirable.
 

Mister Negative wasn't the best choice of villain, but he did make for an effective enough foe. Here, we see him keeping Norman Osborn prisoner as his Inner Demons watch on with great interest. 
 



How cool is this? These pieces of concept art take us through each stage of New York City throughout the game and Insomniac did a great job of showing the passing of time in this adventure.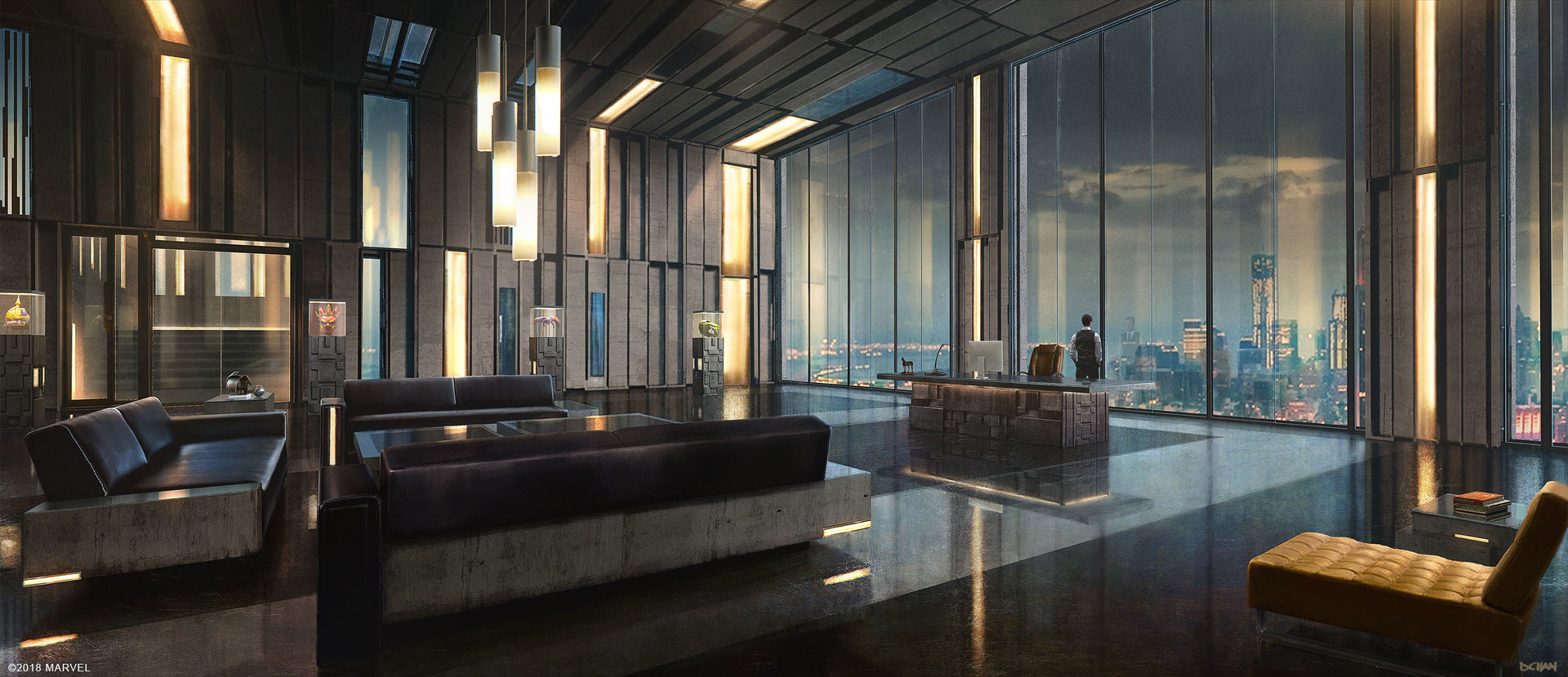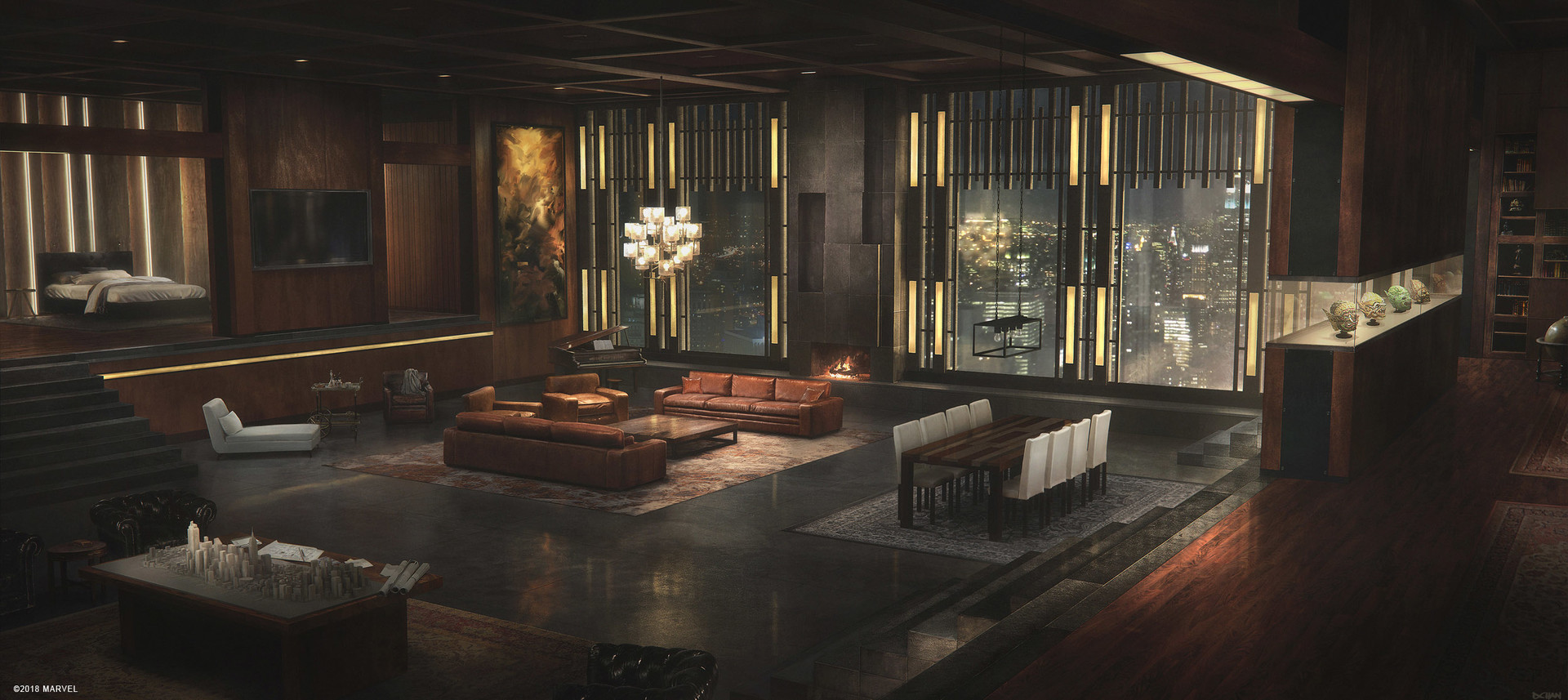 These pieces of artwork show Norman Osborn's office and penthouse apartment. One of the missions with Mary Jane Watson obviously revolved around having to sneak through the latter.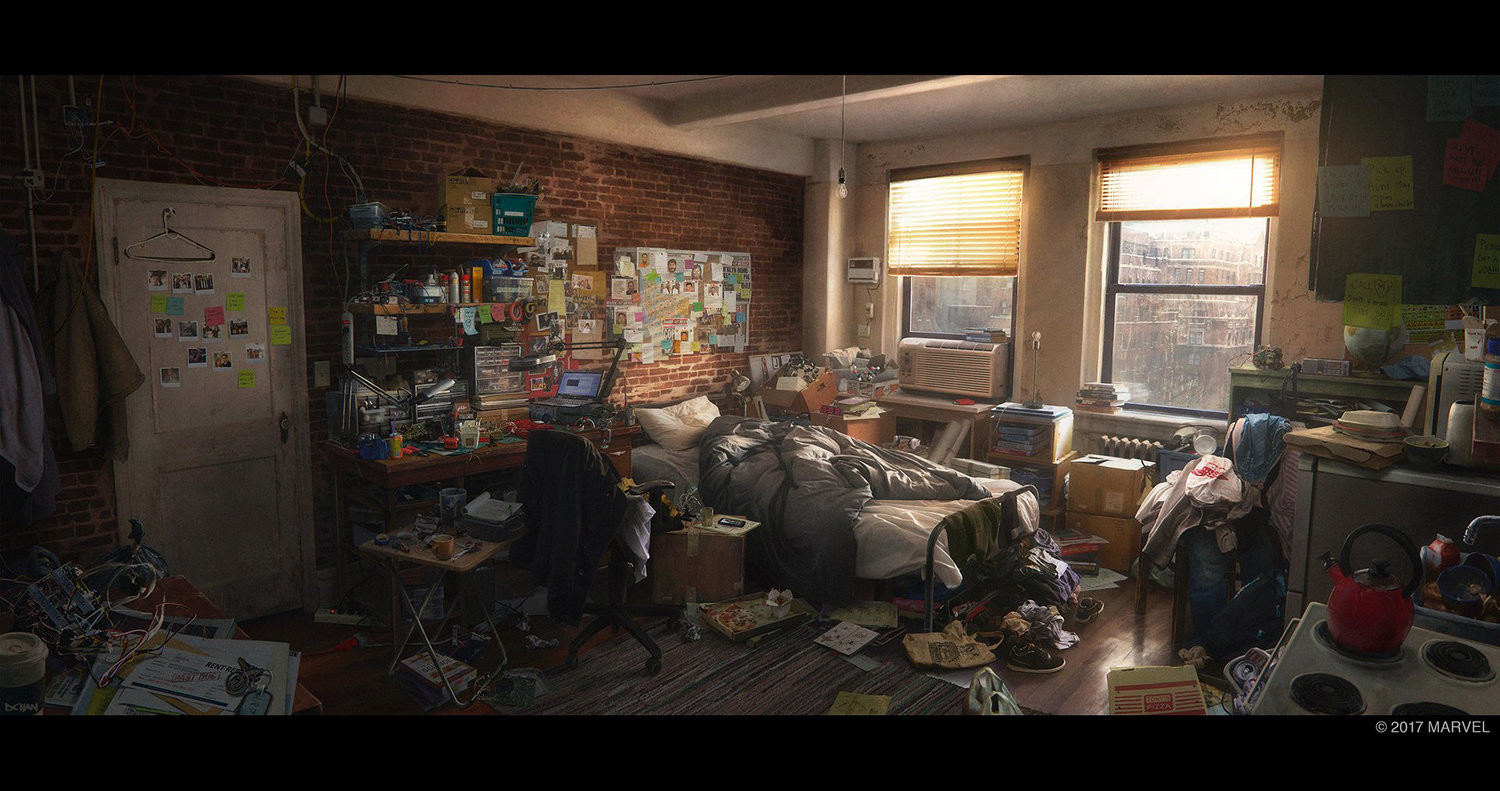 From one apartment to another! Peter's home was quite a bit different to Norman's, but it feels exactly like where a character like this would live and features some cool Easter Eggs.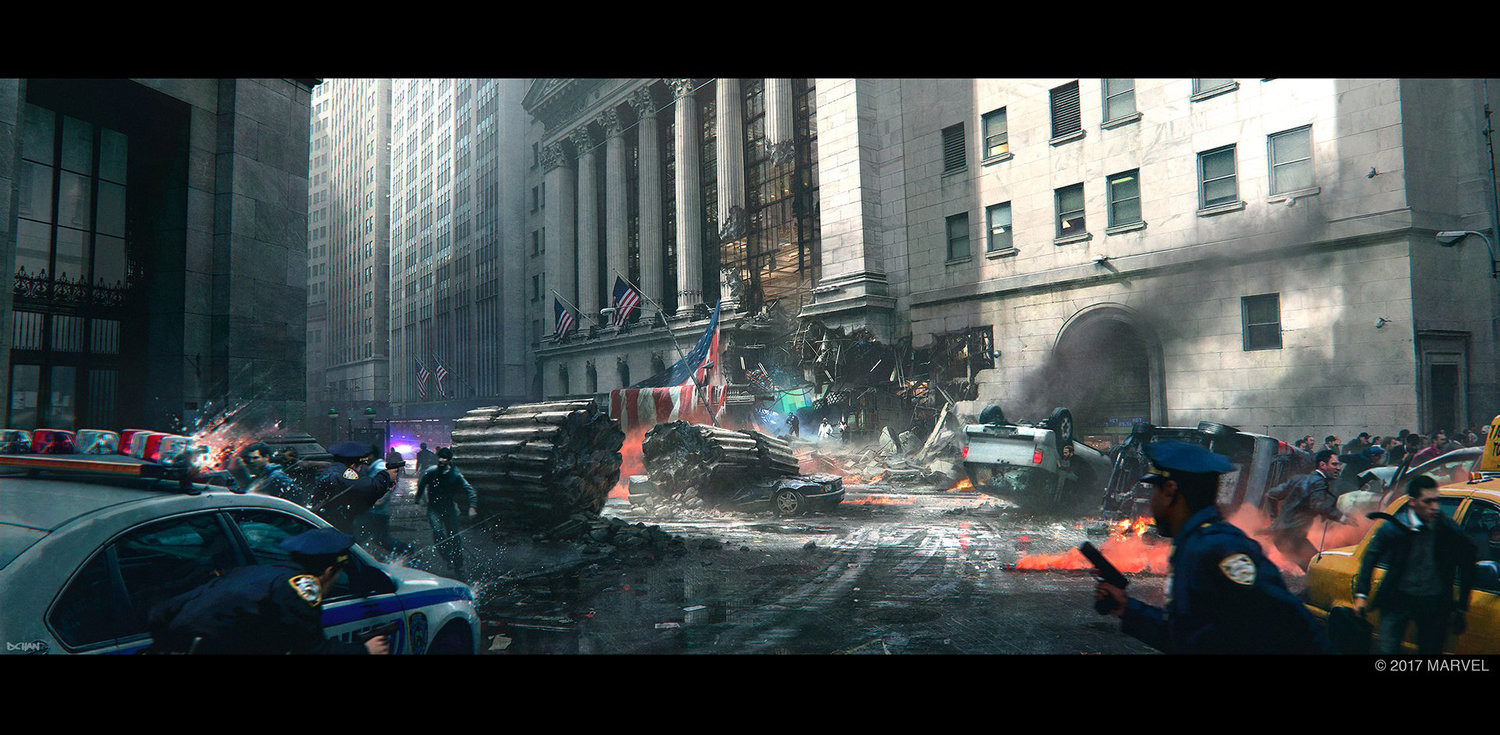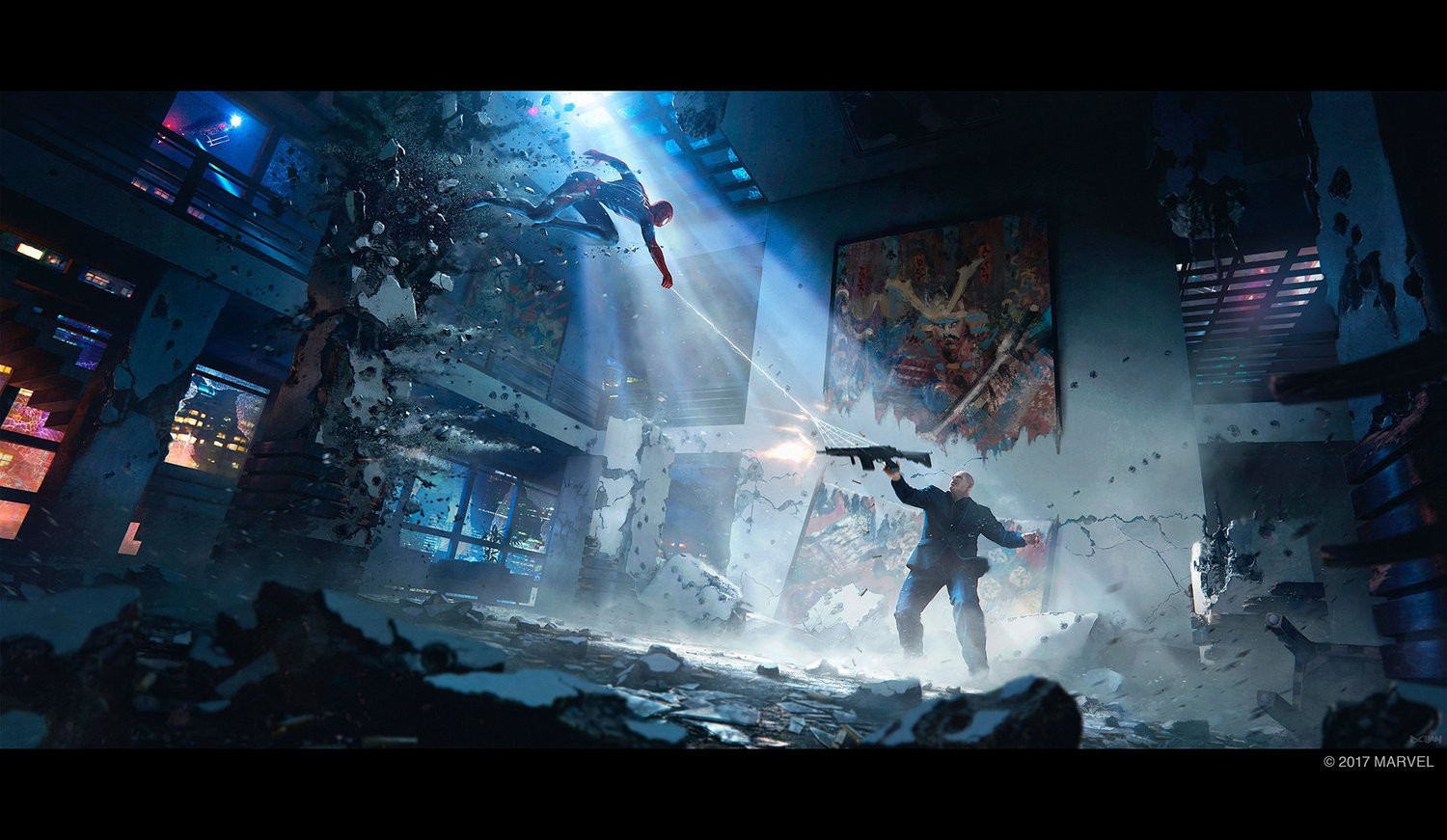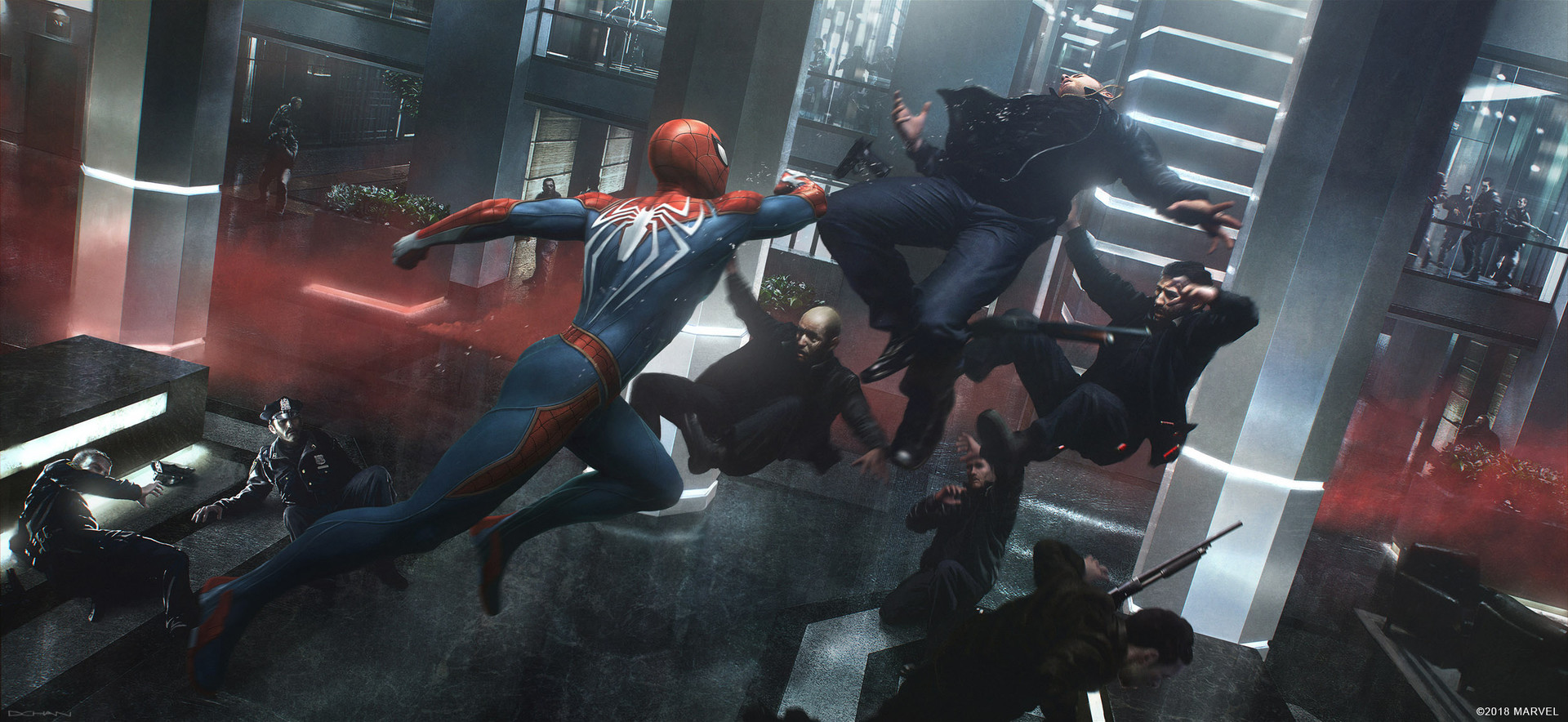 These spectacular shots show the wall-crawler in action. The fighting mechanics in the game were a highlight and arguably up there with the Arkham games in terms of sheer quality.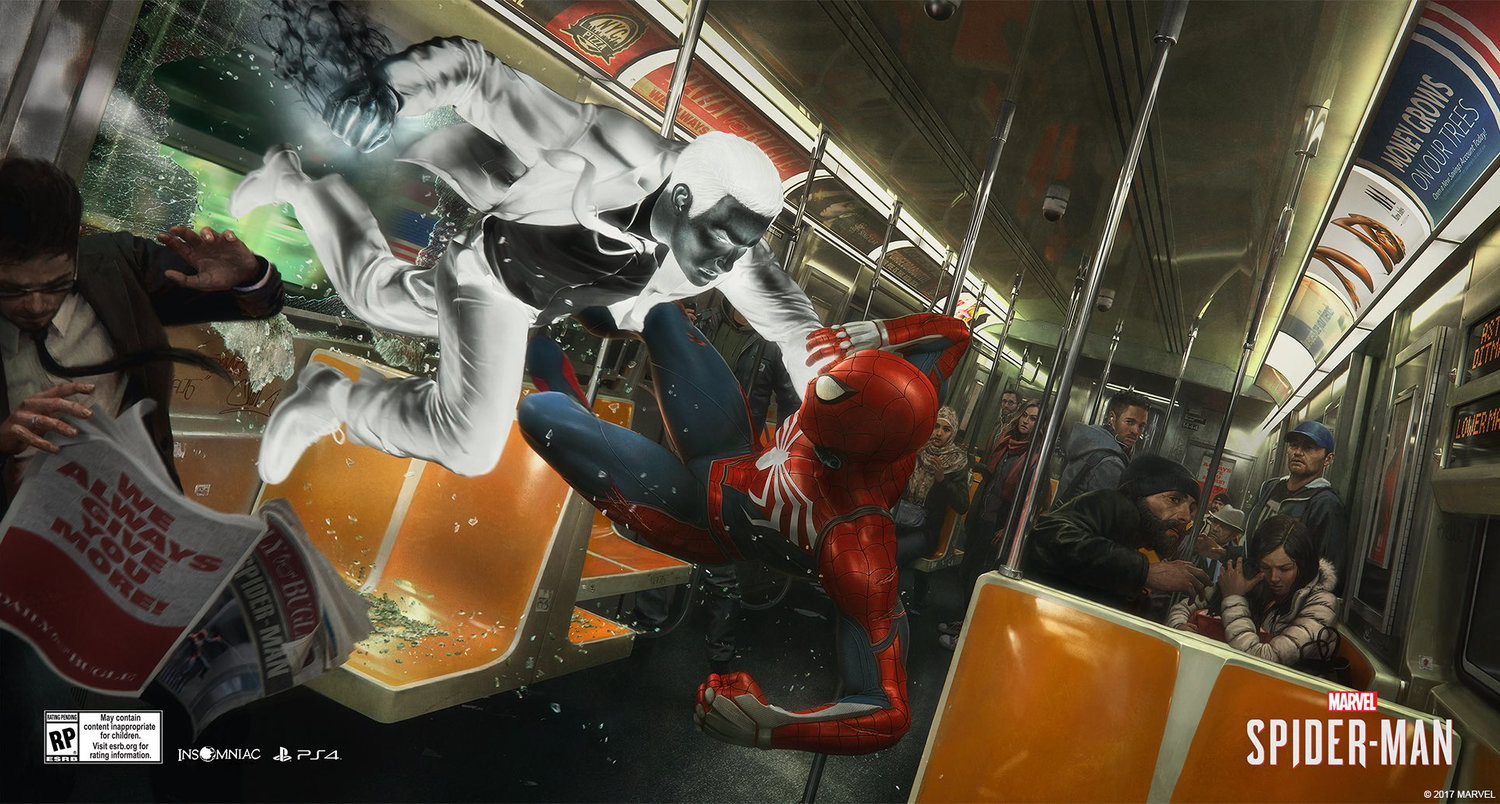 Many thanks to concept artist Dennis Chan for the artwork contained in this post!
[ad_2]
Source link