Almost a month ago, in an interview with NBC, Kelly Slater seemed on the fence about surfing the 2019 ISA World Surfing Games (ISG) — a prerequisite for the 2020 Olympics. "I'm not sure if I want to go to Japan and compete right now," he said at the time. "I'm not exactly sure how I feel about the Olympics right now, anyways. The point is, I'm not really focusing on it at this point. I'm trying to get myself back in the flow of the tour."
Part of the hesitation stemmed from scheduling: the Tahiti Pro Teahupo'o runs from August 21-September 1, the ISA World Games runs in Miyazaki, Japan from September 7-15, and the Freshwater Pro will run September 19-21. Three big events in less than a month is not something WCT surfers are accustomed to.
But today, USA Surfing announced Team USA for the 2019 Worlds, and confirmed that Kelly would be going, along with Kolohe Andino, Conner Coffin, Carissa Moore, Courtney Conlogue and Caroline Marks.
"To support a team with two world No. 1's, an 11-time world champion and surfers with incredible abilities and commitment to their sport is such an honor and privilege," said USA Surfing head coach Chris Stone. "Coming together as Team USA and experiencing a team culture will be powerful and new to surfing. We are on a history-making journey."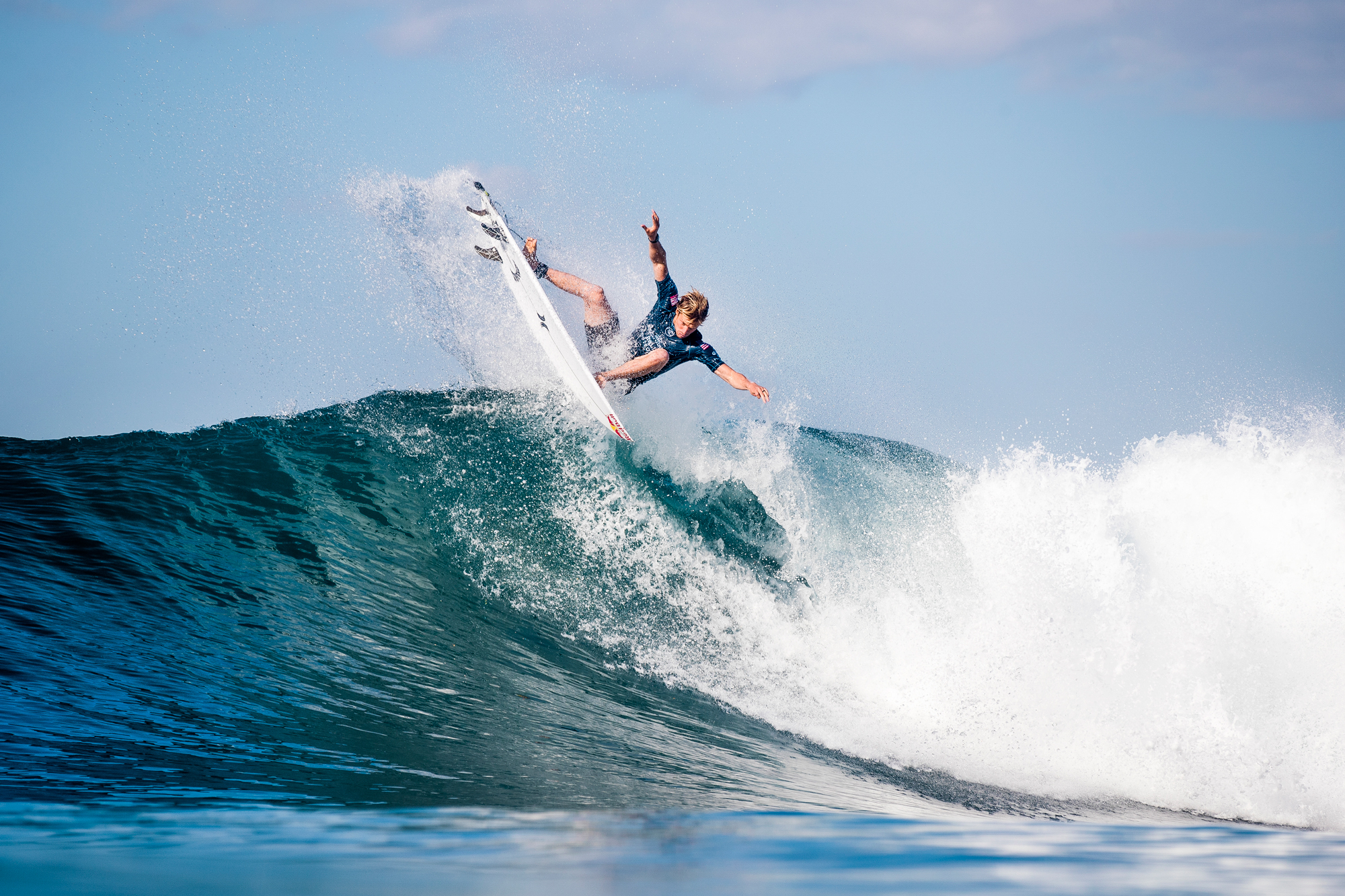 "I'm looking forward to the energy and team vibe of the World Surf Games," said Kolohe Andino. "To surf for your team and country to prepare for the Olympics is powerful."
Read More: Top CTers Will Compete in the 2019 ISA World Games
"It's an honor to be part of this team and represent my country at the upcoming World Surfing Games in Japan," said world No. 1 and three-time world champion Carissa Moore.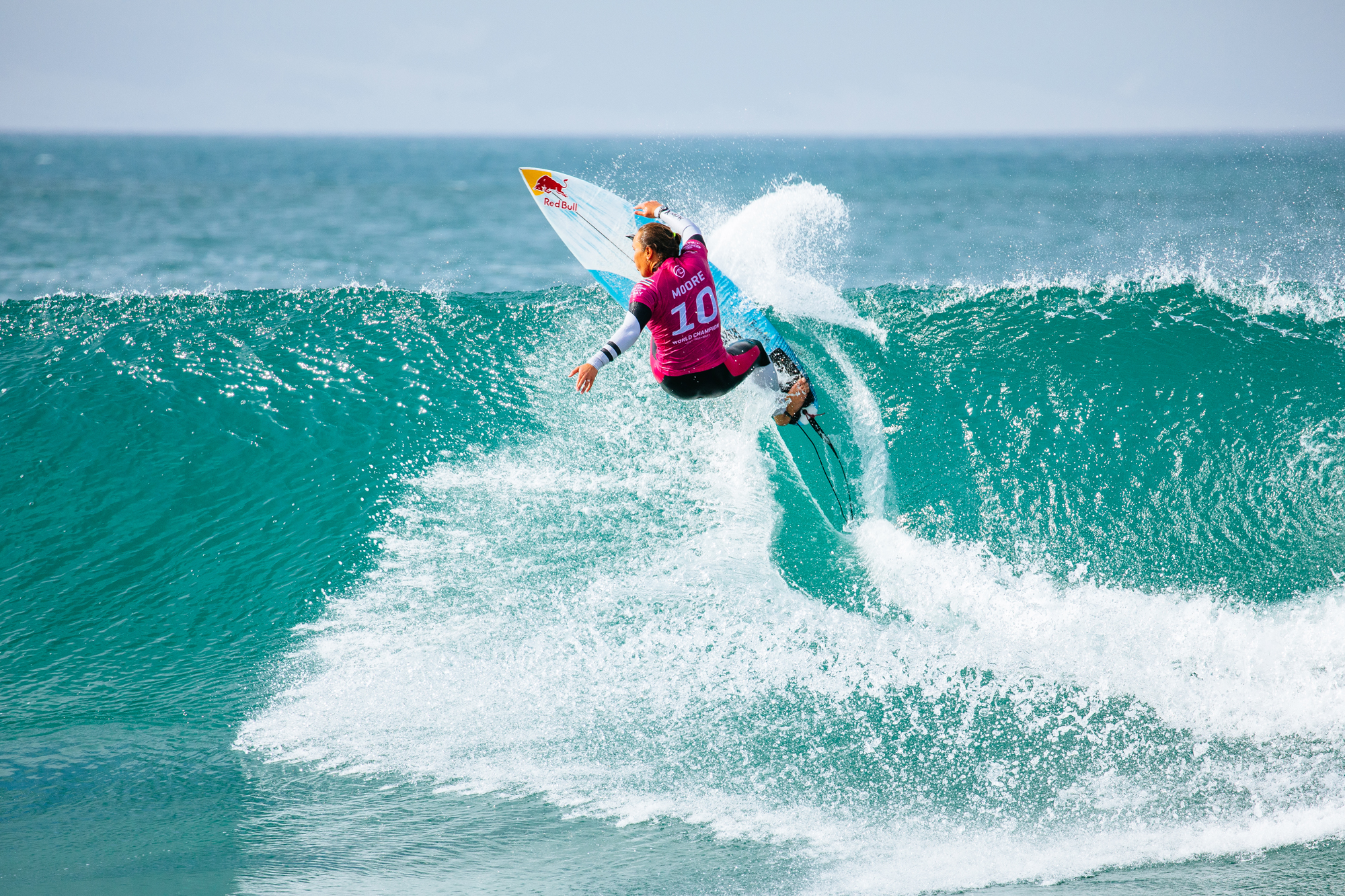 As per ISA rules, the team's selection is based on the surfers' rankings following the WSL's fourth event in Margaret River. The top three ranked surfers for each country are invited to surf as part of eligibility requirement to qualify for the Olympic Games Tokyo 2020. John John's ACL injury opened the door for the 11-time world champion to join the team.
Read More: Here's How Surfers Will Qualify for Tokyo 2020
"As the first event to directly qualify surfers for the Tokyo 2020 Olympics, the 2019 edition of the ISA World Surfing Games will be an exciting benchmark in the history of surfing," said USA Surfing in a release. "These surfers will compete with surfers they know well from the World Surf League Championship Tour and athletes they've likely never faced before from countries like Morocco, Argentina, Peru, Mexico, Israel and Germany."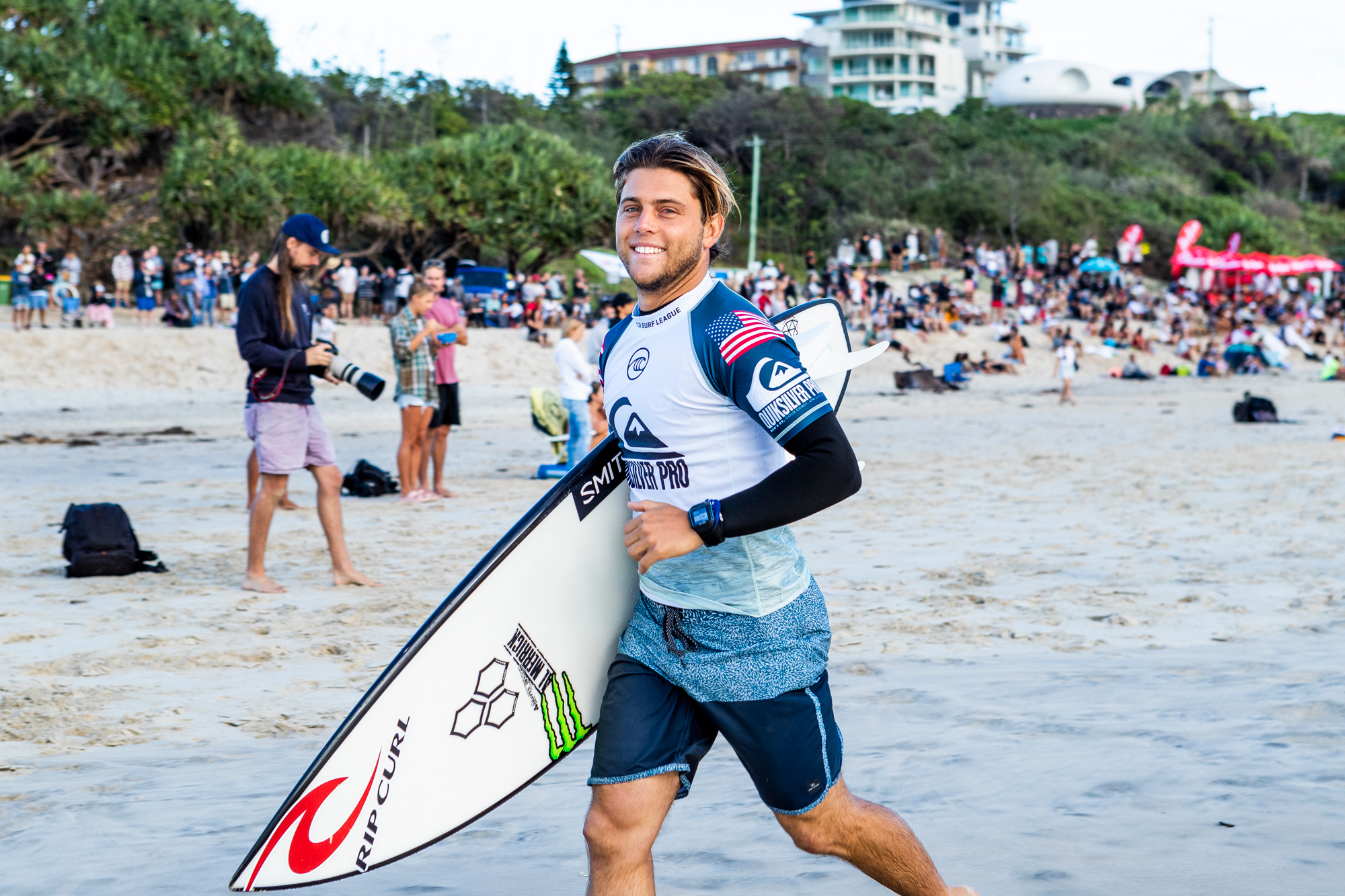 Yeah. This will make for some interesting viewing. For one, despite the fact that many CTers competed in the ISA World Juniors as juniors, the ISA's team format is different from the WCT. Plus, CT surfers compete against each other and watch each other all year long. They're acutely aware of each other's strengths and weaknesses. Meaning there could be some upsets with unknown entities.
Again: According to the Olympic qualification rules, the top 10 eligible men and eight women, maximum two per country, at the end of the 2019 WSL CT season, will earn qualification slots for the Tokyo 2020 Olympic Games. This end-of-year ranking will also be used to determine who is nominated to be members of their national surfing teams at the 2020 WSG. The 2019 WSG is in Japan, but the 2020 WSG location is to be determined.
USA Surfing adds: "The 2019 ISA World Surfing Games is also an Olympic Surfing qualifier itself, awarding Tokyo 2020 slots on a continental basis to the top finishing eligible man and women from Asia, Africa, Europe, and Oceania. The Americas' qualification slots were determined at the Lima 2019 Pan American Games, which ended last week."
These American surfers are the very best at what they do and will represent our country well," said USA Surfing CEO Greg Cruse. "We look forward to supporting them at this event, which occurs in the middle of an already busy World Surf League schedule. With the Olympic Games less than a year away, we are beginning an exciting journey together. These athletes are part of an important moment in history, as we count down the days until surfing's Olympic debut at Tokyo 2020."
ISA president Fernando Aguerre: "This [event] will provide us all with a glimpse of the national pride, team camaraderie, and global stage that will be in full swing during the 2020 Tokyo Olympic Games. This World Surfing Games is set to be the most competitive, and certainly most high-profile, in the history of this event that started in 1964." 
[ad_2]
Source link